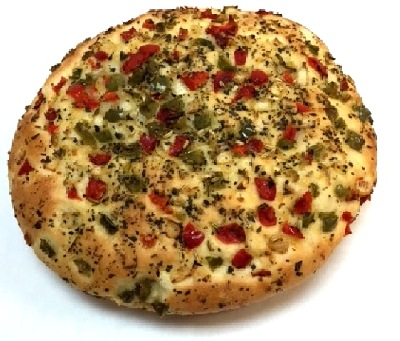 PEPPERS & FENNEL - Fresh peppers both red and green, fresh onions, imported fennel seeds, imported olive oil make this hand crafted Focaccia an enjoyable experience.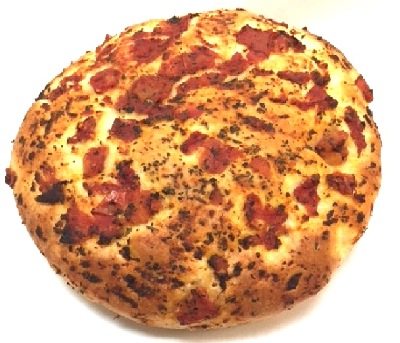 FIRE ROASTED TOMATO - Taste the difference that our fresh tomatoes makes. Our hand crafted Fire Roasted Tomato Focaccia has a special spice blend with just the right amount of fresh garlic.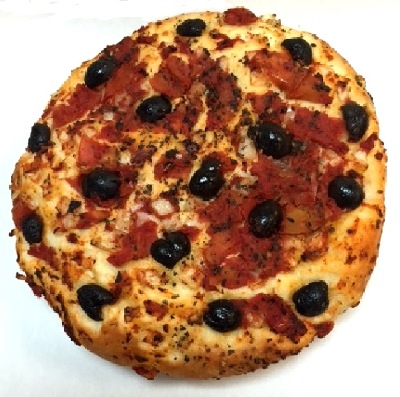 TOMATO BLACK OLIVE & ONION Fresh vine ripened tomatoes, olives along with the fresh onions imported extra virgin olive oil make this focaccia one to behold. As a matter of fact these enrichments make the product so different from plain bread that in at least one place in Italy though history it escaped a tax placed on bread!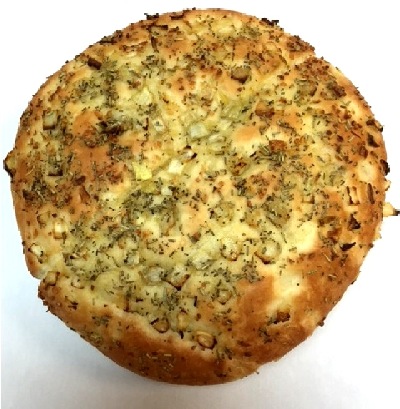 ROSEMARY GARLIC & ONION - Made with fresh onions and garlic, and special blend of imported rosemary, imported olive oil and spices. All of our Focaccia are best served warm right out of the oven.

Focaccia is packed: 18 / 14 oz. per case FROZEN DOUGH